How Hijacked Cellphone Numbers Can Be Security Risks
October 25, 2019
NPR Technology
---
Anonymous Reporting Systems for Campus Safety
December 14, 2018
This coverage by NPR spotlights the use of anonymous reporting apps to help school administrators manage a variety of student safety issues from potential suicide to campus violence.
P3 Campus is such a program
. The P3 technology used is based on the Crime Stoppers model. Other programs are available as well and they're being rolled out in schools across the US.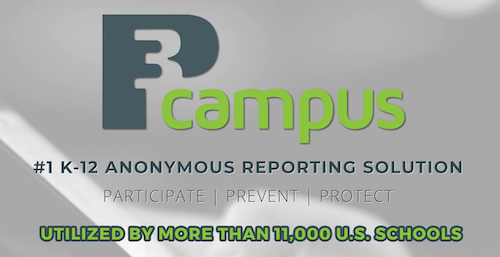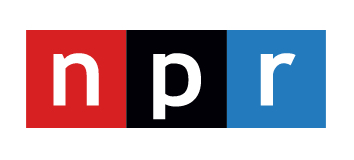 'It's Preventable': Sandy Hook Parents Promote App For Reporting School Threats
---
TCCS in the News
March 07, 2018
Taos County Crime Stoppers Experienced a Monumental Year
---
This is Why Crime Stoppers and Law Enforcement Need Your Support
February 08, 2018
#3 TAOS [Based on 2016 Crime Stats]
Population: 5,746
Rank Last Year: 2 (Down 1)
Violent Crimes Per 100k: 991
Property Crimes Per 100k: 7,866

Taos is located in the Sangre de Cristo Mountains in the north-central part of New Mexico. It experienced a massive rise in violent crime between 2014-16.
Still, the 1 in 100 chance Taos residents faced of being the victim of violence in 2016 is still lower than other places in the state.
Meanwhile, you have a 1 in 12.7 chance of being the victim of a property crime, making Taos the worst city in New Mexico with regards to theft and arson. --Chris Kolmar, RoadSnacks
Follow the link to read the entire article....
These Are The 10 Most Dangerous Cities In New Mexico For 2018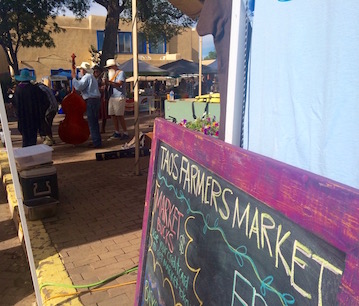 ---
New Mexico deploys best practices to avoid the worst outcomes in the opioid crisis
October 16, 2017
---
Reuters Special Report on the Nation's Opioid Crisis
September 20, 2017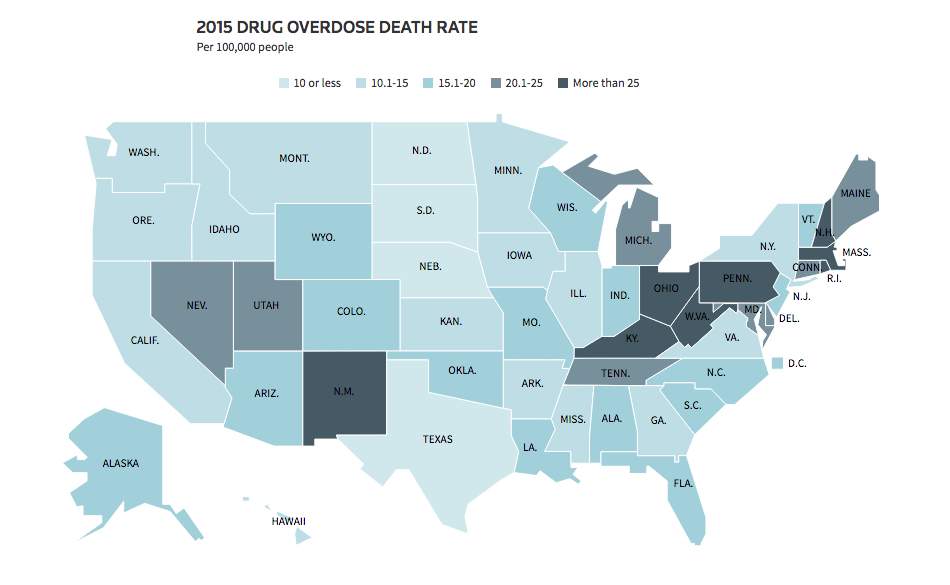 ---
The Equifax Security Breach & Protecting Yourself From Identity Theft
September 10, 2017
On September 4, 2017, Equifax, one of the three major credit reporting firms, announced a massive data breach that could affect as many as 143 million people. Social Security Numbers, credit cards and other financial accounts have likely been compromised. What should you do?
First, check to see if you have been affected. Go to http://www.equifaxsecurity2017.com/ and click on the "Potential Impact" button. You will probably get one of three messages. One, you have not been affected (whew!). Two, you have been impacted and they offer to enroll you in their credit alert program for a year. Selecting this option also means you must submit to arbitration if you have been damaged by their breach. Three, they may tell you to check back by a certain date. This simply means they don't know yet whether you have been affected.
If you discover that your data has been impacted, you have a couple choices. You can sign up for the free year of credit monitoring from Equifax even though you are giving up the right to sue and may be giving up the opportunity to participate in a class action suit. However, these suits take years to unfold and reimbursement will probably be far from covering your actual losses. This kind of service typically costs around $20/month if it weren't offered for free.
You may want to contact one of the three credit reporting agencies and ask for a credit freeze. This means no one can establish any kind of credit in your name. If you need to apply for credit you can lift the freeze. Many financial advisors recommend this as a better course of action.
For your security, each company requires different information to verify your identity so be patient and expect to provide information such as your previous address, phone number, SSN, valid driver's license, etc.
Each website explains their procedure for placing the freeze or later temporarily lifting it. Passwords, pin numbers or a selected security phrase is used for identifying yourself to temporarily or permanently lift the freeze.
This event represents a major breach of an enormous amount of personal data. It would be wise to take precautionary steps.
Victim Assistance for ID Theft In New Mexico
---
SCAM ALERT!!!
December 28, 2016
For the last 4 months a Hispanic male individual has been knocking on the doors of random residents in the Weimer Foothills area offering to do yard work or to deliver firewood at a later date in exchange for money with which to purchase medicine for his daughter's ear infection. This Hispanic male individual is described as follows;
45 years of age; 5' 6" tall, weight about 200 lbs.; dark mustache and goatee; he usually drives a red or maroon 2005 Ford Escape bearing one of the new Turquoise Centennial license plates. He is sometimes accompanied by his pregnant Hispanic female significant other. Both of these individuals have criminal records!
Within the last week this individual has expanded his range of operations to include the downtown area. In at least one instance he accepted $100 from a couple with the promise to deliver a load of firewood several days later. He provided a factious name and a bogus phone number. Needless to say, the firewood never arrived.
It is NOT against the law for an individual to go door to door asking for money nor is it against the law for one to offer their services or to offer products for sale, i.e. firewood, door to door.
Buyer Beware! If you "enter into a contract" with an individual for goods or services and the vendor fails to preform, that is a "civil" problem and NOT a criminal issue (in most cases, there are exceptions). Your remedy is to file in Small Claims Court which is at the Magistrate Court.
To the best of my knowledge; this individual has not been charged with any crime related to his activities, nor has he been convicted of any crime related to these activities, and therefore I cannot disclose his name in this forum.
Once again; Buyer Beware! Know whom your are dealing with! Ask for ID if you are considering employing someone to do yard work or are considering purchasing from someone that you do not know and who has shown up at your doorstep and, DO NOT ALLOW STRANGERS INTO YOUR HOME!!!
Have a safe and Happy New Year!
Detective Barry M. Holfelder, Town of Taos Police Department
---
TCCS Board Members Attend National Conference
October 17, 2016
Board members of the local Taos County Crime Stoppers recently attended the national conference of Crime Stoppers in Albuquerque, NM. This conference was particularly special because it celebrated the 40th anniversary of the creation of Crime Stoppers by a former Albuquerque Police detective, Greg MacAleese. In the four decades since its inception in 1976, Crime Stoppers has become the premier community-based organization partnering with police to assist in the capture of criminals and solving a wide variety of crimes. Testament to its success, there are now over 1700 Crime Stoppers organizations around the world. Over these 40 years, anonymous tips have been instrumental in clearing over 1.5 million cases. The recovery of stolen property and seizure of illegal drugs amounts to a staggering $11 billion dollars, while paying over $117 million dollars to community members who have provided millions of tips.
The Taos chapter of Crime Stoppers was one of the first organizations to be created after Albuquerque and was registered with the State of New Mexico in 1978. The goal of every Crime Stoppers organization is to provide safety for anyone who wishes to help solve a crime or to apprehend a fugitive by providing methods of communication which are completely secure and ensure the anonymity of the tipster. If you have a tip, in Taos please call 758-HALT. Tipsters can also download a free APP called "P3 Tips" and text their information or visit www.taoscountycrimestoppers.org and submit an online tip. For the latest breaking news, be sure to check out the Taos County CrimeStoppers Facebook page.
---
Four more fugitives are apprehended as a result of TCCS
October 07, 2016
Taos County Crime Stoppers (TCCS) is a non-profit organization which works in concert with local law enforcement and different media outlets to enhance safety within our community. TCCS post pictures and data on individuals that are wanted for various crimes or failures to comply with Court orders which have resulted in a warrant being issued for their arrest. The program solicits "Tips" from anyone having knowledge of the whereabouts of the fugitive or information that may lead to solving a crime. "Tipsters" are totally anonymous and cannot be traced by any means. In 38 years of operation involving literally thousands of tips, there has never been an instance wherein the Tipster's identity was revealed. The Tipster calls, e-mails, or texts the tip to an anonymous call center in Canada, (i.e. 758-HALT). If the tip leads to the apprehension of a wanted fugitive or the solving of a crime, the Tipster may be entitled to a reward ranging from $100 to $1000, depending upon the severity of the situation leading to that individual's alleged crime or the severity and type of crime involved. The reward is not contingent upon the individual being found guilty at trial, but rather upon the successful apprehension of the fugitive.
In the month of August and through September 6, 2016, TCCS received a total of 19 tips, four of which led to the apprehension of fugitives having open warrants issued by local Court officials.
On August 2nd., TCCS received an anonymous Tip regarding the location of fugitive Devin Archuleta in Taos. This information was immediately relayed to Town of Taos Police officers who located Mr. Archuleta at the residence where he was arrested. He was wanted on a District Court Bench Warrant, two Magistrate Court Bench Warrants and a Municipal Court Bench Warrant. His charges included; Battery Upon a Household Member, Driving on a Revoked License (DWI related), Minor in possession or under the influence of liquor and Failure to comply with Drug Court Program Requirements.
On August 10th, while officers of the New Mexico State Police (NMSP) were actively searching for fugitive Mario Z. Rael in the Cabresto area, TCCS received an anonymous Tip describing Mr. Rael's location. The Tipster's information was immediately relayed to NMSP and this additional information resulted in him being located and arrested. Mr. Rael was wanted on charges of Trafficking a Controlled Substance (1-2nd Degree felony). possesson of a controlled substance, to wit Methamphetamine (4th Degree felony), Possession of a Controlled substance, to wit; Hydrocodone (4th Degree felony); Possession of Drug Paraphjernalia (2 counts); Possession of a Firearm by a Felon; Harboring a Felon (4th Degree felony); and Aggravated Fleeing from a Law Enforcement Officer.
On August 23rd, TCCS received a Tip giving a specific address for fugitive Joseph Frank Montano in Albuquerque. This anonymous information was passed on to agents of the U.S. Marshalls Service who were actively looking for Me. Montano. He was arrested early the next day at the address provided by the Tipster. Mr. Montano had been wanted for over a year on numerous charges including; Aggravated Fleeing a Law Enforcement Officer, Felony Criminal Damage to Property, Breaking and Entry, Assault, Aggravated Battery of a Household Member, Interference with Communications, and more.
On September 5th, TCCS received an anonymous Tip directing Town of Taos Police Officers to the Pinch Penny Wash-O-Mat in Taos, where they found and were able to arrest Javier C. Romero. Mr. Romero was wanted on a Magistrate Court Bench Warrant for Failure to Appear on a charge of Aggravated Battery (Misdemeanor) with No Bodily Harm.
The instances cited above prove that the Taos County Crime Stoppers program is effective. Citizens are encouraged to visit the TCCS website at taoscountycrimestoppers.org or on Facebook to see the current posting of Most Wanted Fugitives and to learn how to submit a Tip.
---